Incredible treasures and experiences await you at Heart of the Horse!
Here is just a small taste of the donated items that will be offered at this year's Heart of the Horse:
Do you have an item or experience to donate? Click here to find out how you can help!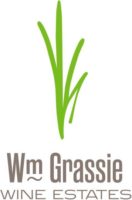 Enjoy a a private tasting with appetizers for 8-10 with the wine maker, Bill Grassie at either the Woodinville or Fall City location. William Grassie Wine Estates is an intimate Washington State winery committed to producing premier Bordeaux style wines. The winemaker, Bill Grassie, embarked upon his vision to create world-class wine in 2006, when he moved to the Seattle area. Bill is an avid gardener and his passion for gardening led him to plant a vineyard on a bare patch of ground at his new property. This seemingly inconsequential decision to create the vineyard accelerated his efforts to become a winemaker, leading to the creation of his first vintage in 2011.
Donated by Bill Grassie
2019 Donors
14 Hands Winery
Abigail's Inn
Amanda Kyle
Andy Parypa & Kathy Hope
Angela Bordonaro
Anthony's Restaurants
Arctic Horse
Barb Slack
Big Picture Movie Theater
Bill & Georgia Harper
Bothell Police Animal Control
Brad & Tanya Winters
Candi & Kerry Kintzley
Caroline Callender
Chateau Ste. Michelle
Chloe & Isabel by Liz Storey
Christy Snavely
CR Ranchwear
Dave Browne & Julia Brown
David D.
David Israel
DeLille Cellars
Eastside Cats & Dogs Too
Eastside Baseball Academy
Ellen Felsenthal Photography
Flicka Farm
Float Seattle
Floys Sheets & Sandy Edgertson
Functional Pottery
Handcraft Inc.
Heather Andreini- John L. Scott
Heather & John-Paul Andreini
Heather Evans-Keliher
Helena Gilman
Hyatt Regency Bellevue
Jackie Liles
Jamison A Johnson
Jeannette Parrett
Jeanne Stine
Jeff & Heather Rau
Jenn W.
Jordan Valente Construction
Julie Austin Any Pet Photography
K. & Co. Salon
Kayla & Brian Krauss
Ken and Carol Strege
Kevin Bachand
Kit Topaz
Lemay- America's Car Museum
Liz Crain
Lon and Rachael Topaz
Mark and LeAnn LeMaster
Megan Ayrault
Melissa Nesje
Michayla Conrad
Montana Silversmiths
Mt. Rainier Equine Veterinary Services
Mustang Carrie
Olson's Tack Shop
Pacific Northwest Ballet
Pasta Mama's Gourmet
PIMA Medical Institute Radiology Class of 2020
Ranch Hands
Redmond Cycle
Redmond School of Glass
Richard Duncan
Rocking E Feeds
SAFE Wednesday AM Chores Team
SAFE Thursday AM Chores Team
Sally & Jerry Gregg
Salty's Seafood Grills
Seattle Mounted Patrol
Seattle Seahwaks
Shano
Sigillo Cellars
Sivac Catering
Sub Zero Ice Cream
Susan Payne
Suzi Puckett
The Beaded Dog & Pony/ White Trifolium Designs
The Big Picture
The Boarders of Aspen Grove Dressage
The Golf Club at Newcastle
The Little Horse Bakery
The Roadhouse Restaurant & Inn
The Wandering Goose
Thais McCoy, DVM
Tiffany Lindan
Tina Dixon
Transition Up
Trish Fleischer
Trish & Seamus Markey
Troy Griffith Classical Horsemanship
Victoria Clipper
Village Theatre
Vintage Valley Inn Best Western
Visionquest Window Cleaning
Warwick Schiller Performance Horsemanship
Western Leathercraft LLC
Westward Whiskey Distillery
Whole Pet Shop
Wm. Grassie Winery
Wood Shop Geek Squad
Woodinville Whiskey Co.
Woodland Park Zoo
Yakima Carriage Company