Incredible treasures and experiences await you at Heart of the Horse!
Here is just a small taste of the donated items that will be offered at this year's Heart of the Horse:
Do you have an item or experience to donate? Click here to find out how you can help!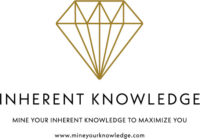 Are you ready to figure out how you're going to spend more time with the horses you love? Have you been thinking about working with a life or career coach but feel you need someone to talk to who is as unique as you are? Look no further. With Inherent Knowledge, you get a new kind of coaching. We're fun. We're astute. We're exceedingly kind. And we've donated to SAFE because caring about horses is something we do. Come mine your knowledge with us with a six-session coaching package!
Donated by Inherent Knowledge
2020 Donors
Andy Parypa and Kathy Hope
Arctic Horse
Barb Lui
Barbara Yarrington
Bonair Winery and Vineyards
Brandon Larson Photography
Candi and Kerry Kintzley
Caprica Soapery
Caren McMillen
Cascade Mountain Tech, LLC
Cathy Olson
Chateau Ste. Michelle
Chimpanzee Sanctuary Northwest
Churchill Downs
Debbie Davis at Reveal
Dirtfish Rally School
Doug and Pam Lakman
Drew Doggett Photography LLC
Erin Elise Photography
Erin Kline-Aleman, John L. Scott Real Estate
Holly Fleming
Hyatt Regency Bellevue
Hyatt Winery and Vineyards
Inherent Knowledge
Ishnala Retreat
Jackie Liles
Jak's Restaurant
Jamison Johnson Photography
Jan Misner
Jeanne Shepard
Jessica Farren Photography
Jill Santos
Joplin's Sanctuary and Animal Rescue
Judy Rantz Willman
Julie Austin Photography
Kaya Mead
Kentucky Horse Park
Kimberly Bianco-Smith
Kit Topaz
Lisa O'Brien and Dwight Thompson
Lisa Schildt
Mackinac Island Carriage Tours
Mariah Lester
Marie Jainga
Mark and LeAnn LeMaster
Maryhill Museum of Art
Melanie Barstow
Patricia Allen
Pete and Mary Kay Blum
Phoebe Trocano
PRG Enterprises
Ranch Hands
Redmond Petting Farm
Ryba's Bicycle Rentals
Seattle Sounders FC
Seattle Theatre Group
Sigillo Cellars
Sound Experience
Tanjuli Winery
Tashunka Horsemanship
The Stowaway Wine Bar
The Wildland Trekking Company
Thunderbird Show Park
Tiffany Lindan
Timber Outdoor Music Festival
Troy Griffith Classical Horsemanship
Van Arnam Winery and Vineyards
Waterways Cruise
White Stallion Ranch
Woodinville Whiskey Co.
Woodland Park Zoo
Yakima Valley Carriage Company